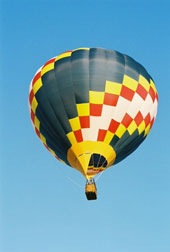 The pilot and crew bid farewell to the original Phoenix Rising
as she was retired (scroll down to learn more).
October 19, 2007 the hot air balloon team welcomed
Phoenix Rising II (PRII) a Cameron Z-77, 77,000 cu ft beauty.
Look for PRII at R. F. Hatzel & Company's quarterly celebrations
beginning June 2008 through June 2009
commemorating our 20th year anniversary
in global corporate insurance and bonding brokerage.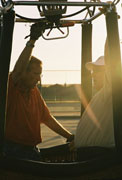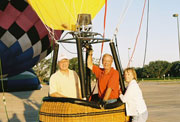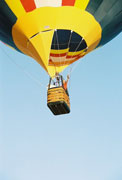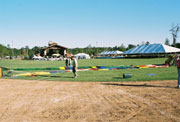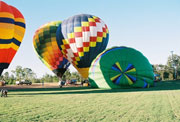 October 2007: PRII premiers at a tether and glow launching Creekside Park featuring the George Mitchell Nature Preserve and 20-acre Rob Fleming Park in The Woodlands, Texas


R.F. Hatzel & Co, Inc. © Copyright 2001 All Rights Reserved